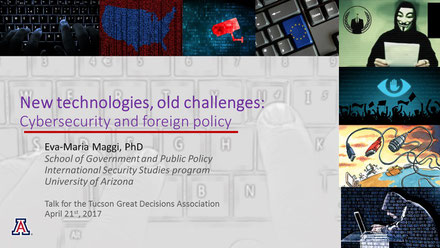 I am invited to talk about  the implications of cybersecurity for foreign policy.  I have found in my research that cybersecurity policy – in theory and practice – is a new but also has many similarities to our modern making of policy. For foreign policy, there is a new, virtual dimension in which war is fought, trade is made and diplomacy is done.  But while cyber has become a genetic part of foreign policy, it only assists in reaching well-known objectives. 
Date: April 21, 2017 9:00 am – 11:00 am
Venue: Viscount Suite Hotel
More info on the TDGA website. 
---